Whiplash Treatment in Leesburg and The Villages
An auto accident is scary and often comes out of nowhere. If you are in pain following the accident, there is a good chance you have sustained an injury. Whiplash is a very common auto accident injury that must be treated immediately. Below, we will take a look at whiplash in more depth and learn how a chiropractor at Buchanan Health Center will be able to help.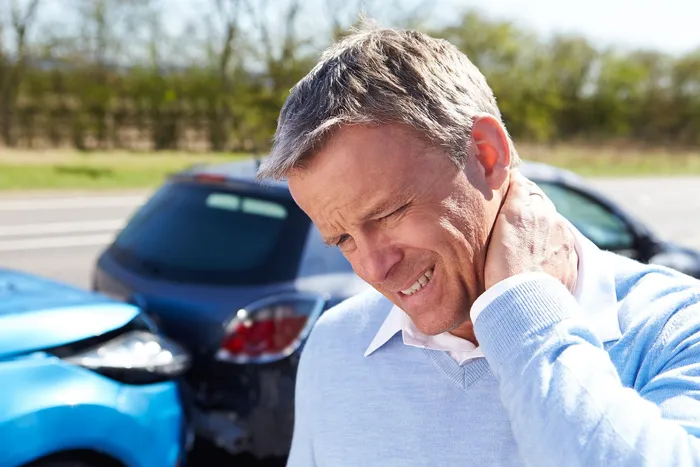 What is Whiplash?
Whiplash is a very common injury that is commonly sustained in an auto accident. This injury typically occurs in accidents where your car is rear ended or hit from behind. The sudden forward and backward jerking motion of the head and neck can cause injuries to the soft tissues in the neck. Technically speaking, whiplash is a type of sprain or strain of the soft tissues in the neck. This occurs because the soft tissues have extended past their normal range of motion. While whiplash is a type of muscle sprain, it is important to note that not all muscle sprain injuries are whiplash.
What are Whiplash Symptoms?
The most common symptom of whiplash is pain. Moving the head forward and backward, up and down, or side to side can be extremely painful. Range of motion might be reduced, and the muscles can feel stiff and sluggish. In severe cases of whiplash, a person may experience nausea or headaches. Whiplash can cause a person to feel dizzy or experience sensitivity to light. Whiplash should be treated immediately. Often, other injuries accompany whiplash and can go unnoticed because their symptoms are masked by the pain of whiplash.
Whiplash and Chiropractic Care
Chiropractic care offers a safe, effective, and non-invasive treatment option to heal whiplash. A chiropractor works to restore balance and alignment to the body, which may have been disrupted as a result of the auto accident. A chiropractor has a range of tools at his or her disposal to assist in whiplash treatment. A chiropractor may use manual manipulation, physical therapy, massage therapy, or stretching and strengthening exercises to help treat whiplash.
Schedule an Appointment Today!
The team at Buchanan Health Center is caring, passionate and knowledgeable. We aim to educate our patients, so they can understand what is causing their pain, and how our treatment methods will help. We understand that whiplash is a tricky injury, and want to make sure you heal correctly. Our office is centrally located at two easy to find locations in Florida. Our Leesburg office is at 9836 US Hwy 441, Leesburg, FL 34788. To learn more about our auto accident treatment options, call us today. We can be reached at (352) 787-8531.