About Buchanan Health Center - Integrated Medical Services
At Buchanan Health Center in Leesburg, FL, our chiropractic and medical care providers believe in an integrated approach to health care and wellness. Our goal is to optimize patients' health using customized treatment plans that draw from a variety of therapies, including traditional medicine, physical rehabilitation, chiropractic, and massage therapy. We at Buchanan Health Center, from doctors to staff, believe in your care and are eager to help you achieve your treatment goals.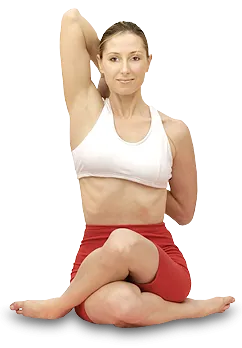 How Can our Medical & Chiropractic Team Help You
With a team of providers that specialize in a wide range of treatments, you can count on Buchanan Health to deliver "one-stop" health care services with an integrated approach. Our chiropractic team can provide medical care services for any type of health concern typically addressed by a general practitioner. Should you require more than an office visit to achieve your health goals, our chiropractors and therapists can work in tandem with the medical team to help you on your path to wellness.
Common Health Issues Treated at Buchanan Health Center
Neck Pain
Back Pain
Headaches
Auto Accidents
Joint Pain
Arthritis
Fibromyalgia
Pregnancy Pain
Therapies Available at our Leesburg Office
Medical Care
Chiropractic
Trigger Point Therapy
Hormone Replacement Therapy
Car Accident Injury Treatment
Regeneration Therapy
Weight Loss
Physical Rehabilitation
Sports Injury Treatment
Meet Our Team
The team at Buchanan Health Center works together to offer a variety of services and deliver a personalized care plan for each patient.
Medical & Chiropractic Providers
Tige Buchanan, DC – Practice Owner
Frank Paiano, DO – Supervisory Physician
William Garofolo, DC – Clinic Director
Jennifer Aldamuy, AGPCNP-BC
Jim Bronson, LMT – Licensed Massage Therapist
Leesburg and Surrounding Communities Matter at Buchanan Health Center

Buchanan Health Center has delivered top-quality chiropractic and medical services to the Leesburg, Mount Dora, Fruitland Park, Eustis, Tavares and Umatilla communities for 23 years. We are proud of our community and believe it is important to give back, which is why Buchanan Health Center regularly provides sponsorship and donations to local community groups. Additionally, half of the fees collected for sports physicals at Buchanan Health Center are donated to local school athletic departments and sports programs. We believe that caring for our patients also means caring for the communities where they live. In addition to the support the practice provides to the community, our medical providers, chiropractors, and therapists regularly volunteer in their local communities with organizations striving to make a difference.
Schedule an Appointment with a Medical or Chiropractor Provider
To learn more about us or to schedule a same-day appointment in our Leesburg office, call (352) 787-8531.